2022 COACHES
The East Team will be coached by Mark Samson of Great Falls. Coach Samson is a Helena native who has been coaching at the high school and college level since 1981. Currently, Coach Samson just completed his 6th season as Head Coach for the Great Falls High Bison, leading them to the AA playoffs for the 4th straight year. Samson has worked at Helena HS, Townsend HS, and Carroll College as an assistant coach, and served as Head Coach at Loyola HS, Capital HS, Havre HS, MSU-Northern, and Great Falls HS. This is Samsonís third time coaching in the Shrine Game. This game will mark his 390th career game as a coach over 38 seasons.
| | | |
| --- | --- | --- |
| EAST | | |
| MARK SAMSON | GREAT FALLS HIGH | Head Coach |
| TBA | | Asst. Coach |
| TBA | | Asst. Coach |
| TBA | | Asst. Coach |
| TBA | | Asst. Coach |
| TBA | | Asst. Coach |

Heading the West Team will be Bryce Carver from Hamilton. Bryce Carver is in his eighth year coaching and teaching in Hamilton. He has coached football and basketball for the past eight years, and this was his fifth being the head football coach. Over the last five years, the Broncs have compiled a 51-6 record, playing in three State Championships, and recently winning the 2021 Class A State title. He is married to his wife Jordan and they have a two-year-old daughter, Blakely.

| | | |
| --- | --- | --- |
| WEST | | |
| BRYCE CARVER | HAMILTON | Head Coach |
| TBA | | Asst. Coach |
| TBA | | Asst. Coach |
| TBA | | Asst. Coach |
| TBA | | Asst. Coach |
| TBA | | Asst. Coach |
| TBA | | Asst. Coordinator |
| TBA | | Asst. Coordinator |
| TBA | | Trainer |
| TBA | | Trainer |
| TBA | | Coordinator |
| | | |
| --- | --- | --- |
| CHEERLEADING | | |
| JULIE SHEPHERD | CHOTEAU HS | Head Coach |
| TBA | | Asst. Coach |
| TBA | | Asst. Coach |
| TBA | | Asst. Coach |
| TBA | | Asst. Coach |
| TBA | | Asst. Coach |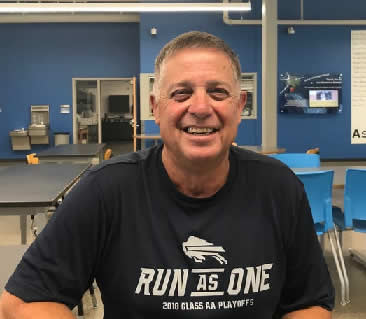 Mark Samson - Great Falls High
Bryce Carver - Hamilton